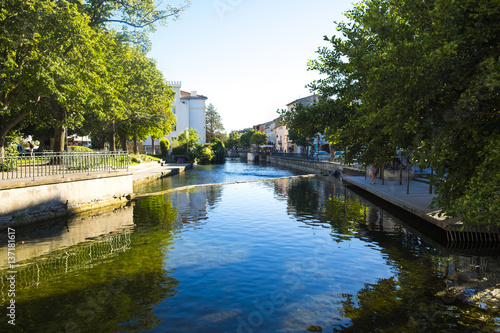 France is undoubtedly one of the most beloved countries in the world. Travelers from far and wide venture there throughout the year, hoping to take in as much of the unique culture as they can. If you're thinking of visiting yourself, here are some of the most "can't miss" spots for tourism in France:
1 – Val d'Isere
Val d'Isere is one of France's most well revered ski resorts. Just beyond the Italian border, the site has been used for Olympic sporting events and major World Cup races in the past. There's also a gorgeous village where you can make your stay. Snow-filled activities aren't what most people associate with France, but as it turns out, the country has the makings of some of the best in the world. 
2 – Vieux Lyon
If you're a history buff, you need to make sure to stop by Vieux Lyon, otherwise known as "Lyon Old Town". This is the largest district of Renaissance era construction in the entire country, and perhaps all of Europe. The architecture and atmosphere here is an interesting mix of old world and modern. You're sure to leave with a couple hundred photos on your camera after strolling through. 
3 – Reims Cathedral
For an even more potent hit of French history, you should also visit the Reims Cathedral. The French monarchy crowned their kings here. The architecture is a striking example of the Gothic style, initially popularized throughout the 1200s. Over a million visitors make their way through here every single year. 
Nice's Promenade des Anglais is a gorgeous walkway along the Mediterranean. Its name derives from the many English visitors it drew in during the 1800s. This is a must-visit destination during the summer in particular, where it becomes one of the most vibrant beach atmospheres you'll find anywhere.
5 – Annecy
Residing in the Rhone Alps near the end of the lake from which it derives its name, Annecy is a town that is nothing short of charming and quaint. The architecture is amazingly colorful here, as are the many canals of water from Lac Annecy. This is the sort of town you'd only imagine seeing in pastel paintings. It really has to be seen to be believed. 
The Palace of Versailles is an ornate and highly elegant royal chateau with an immensely rich history. This is located just outside of Paris, meaning you can easily check it out if said city is your primary destination. Among the many gorgeous features are various sculptures, beautiful gardens, and one of the most world famous hall of mirrors found anywhere. 
7 – Eiffel Tower
Of course, no list of popular spots for tourism in France would be complete without the Eiffel Tower. A proud symbol for the world renown city of Paris, it stands at an impressive 1,063 feet tall. Everyone may feel a bit silly doing it, but having your picture taken in front of the tower is an opportunity that's hard to pass up.